Child Human Rights Defenders
Interactive
Implementation Guide
The Rights of Child Human Rights Defenders
Interactive Implementation Guide
Children are human rights holders, human rights claimants and human rights defenders; children in every country and in every region are standing up for children's rights and human rights in general. Children who act as human rights defenders are shaping understanding of human rights across the world.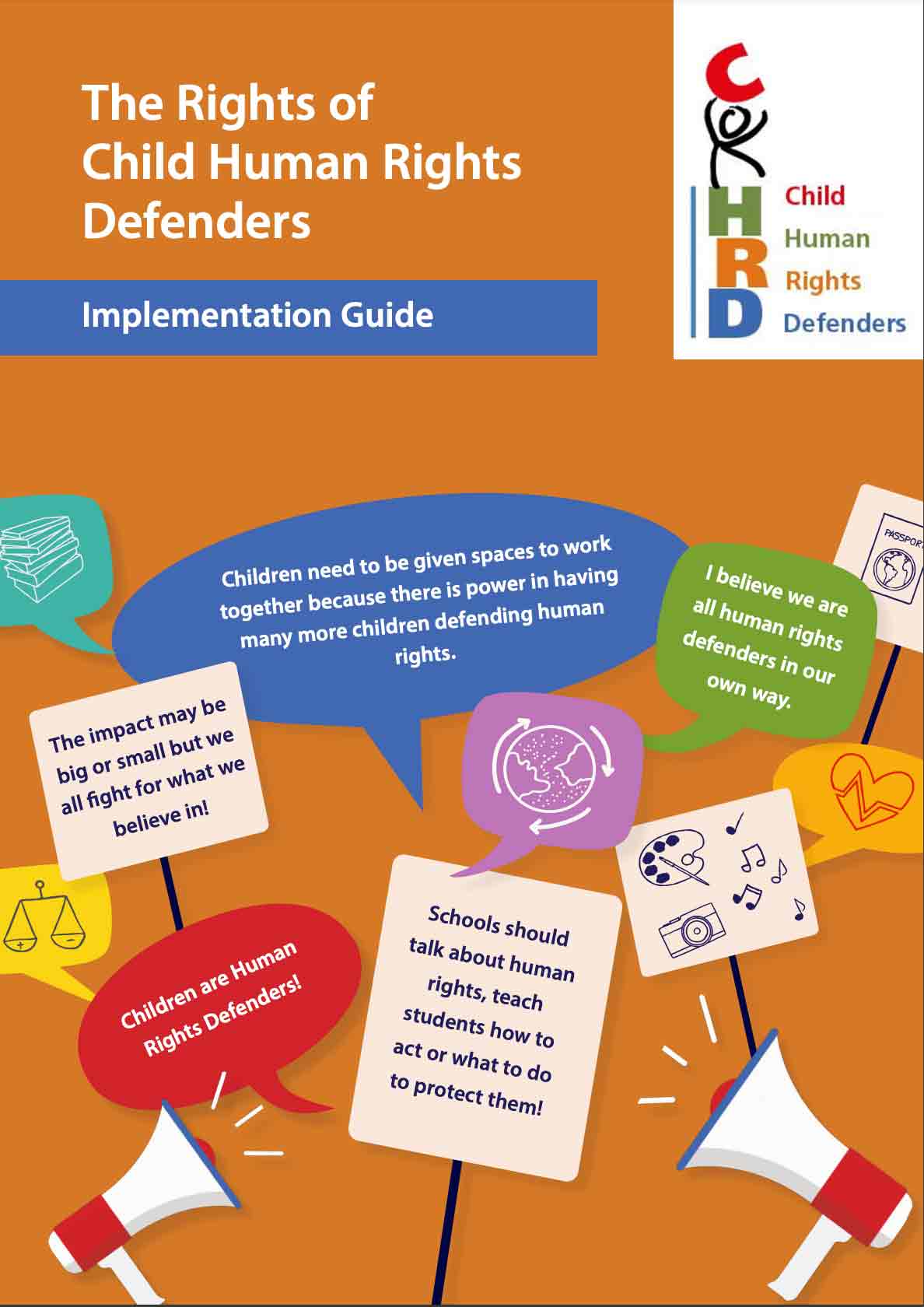 This implementation guide:
Clarifies the definition of 'child human rights defenders'.

Analyses the Articles of the CRC that are most relevant to CHRDs with reference to the Declaration, drawing on the lived experiences of CHRDs.

Provides guidance on how a human rights framework for CHRDs should be implemented.